Description
The Drug Enforcement Administration (DEA) has issued new requirements for new and renewing DEA licensure applicants. Starting on June 27, 2023, all applicants/renewals (excluding Board certification in addiction medicine or addiction psychiatry from the American Board of Medical Specialties, American Board of Addiction Medicine, or the American Osteopathic Association; or those who have graduated within five years and status in good standing from medical, advanced practice nursing, or physician assistant school in the United States that included successful completion of an opioid or other substance use disorder curriculum of at least eight hours) must a total of eight hours of training from certain organizations on opioid or other substance use disorders for practitioners renewing or newly applying for a registration from the DEA to prescribe any Schedule II-V controlled medications. The three courses included in this bundle cover different aspects of prescribing controlled substances and provide 6 of the 8 hours required to meet this new requirement for the DEA.
Faculty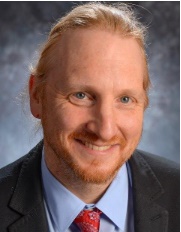 ---
Mishka Terplan is board certified in both obstetrics and gynecology and in addiction medicine. He completed his medical degree at the University of California, San Francisco and his Residency in obstetrics and gynecology at the University of Southern California, Los Angeles County Hospital. After residency, he completed the TECT (Training in Epidemiology and Clinical Trials) fellowship at the University of North Carolina, Chapel Hill where he obtained a Master of Public Health in epidemiology. His primary clinical, research and advocacy interests lie along the intersections of reproductive and behavioral health. He is Associate Medical Director at Friends Research Institute and adjunct faculty at the University of California, San Francisco where he is a Substance Use Warmline clinician for the National Clinician Consultation Center. He is also the Addiction Medicine Specialist for Virginia Medicaid and a consultant for the National Center on Substance Abuse and Child Welfare. Dr. Terplan has active grant funding and has published over 100 peer-reviewed articles with emphasis on health disparities, stigma, and access to treatment. He has spoken at local high schools and before the United States Congress and has participated in expert panels at CDC, SAMHSA, ONDCP, OWH, FDA and NIH primarily on issues related to gender and addiction.
Dr. Terplan has no disclosures.
---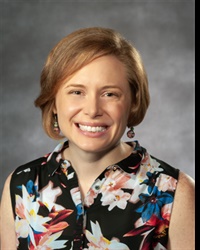 ---
Caitlin Martin, MD, MPH — Caitlin Eileen Martin is an assistant professor in Obstetrics and Gynecology and Director of OBGYN Addiction Services at Virginia Commonwealth University in Richmond, Virginia. She received her B.S. at the University of North Carolina Chapel Hill. She then received her Master's in Public Health and Medical Degrees from the Johns Hopkins Schools of Medicine and Public Health. She went on to complete her residency training at the UNC Chapel Hill. She practices as a general obstetrician-gynecologist as well as an addiction medicine provider caring for women with substance use disorder through the lifespan. In doing so, she also leads the VCU OB MOTIVATE program that provides integrated OBGYN and addiction treatment with wrap-around services to pregnant and parenting women. Lastly, as a physician scientist, her primary research interests lie at the intersection between addiction, gender, reproductive and sexual health.
Disclosures: none

---
---
Dr. Vasuveda received his medical degree from the Medical College of Rohtak in India and completed his psychiatric residency at the University of Toledo Medical Center in Toledo, Ohio. He has served as Medical Director of the Veterans Affairs Medical Center in Salem, Virginia, for the Primary Care Mental Health Integration and Traumatic Stress Centers as well as serving as Assistant Professor of Psychiatry at the University of Virginia School of Medicine. He presently serves as Medical Director of Greenbrook TMS, Roanoke Center.
Disclosures: None
---
Accreditation Information
The Virginia Osteopathic Medical Association (VOMA) is accredited by the American Osteopathic Association to provide osteopathic continuing medical education for physicians. VOMA designates this program for a maximum of 6 AOA Category 2A CME credits and will report CME credits commensurate with the extent of the physician's participation.

​Grievances regarding program administration and reporting of AOA CME credits will be handled on an individual basis Initially, all grievances should be directed to VOMA Executive Director. Participants with grievances that cannot be resolved will be sent to the AOA Council on CME , 142 East Ontario Street, Chicago, IL 60611.
Reviews
Overall:
4.9
Total Reviews: 89