Description
Learning Objectives:
Differentiate opioid use from misuse from addiction
Identify at least one strategy for safer opioid prescribing
Be familiar with how and when to use the Prescription Monitoring Program
Faculty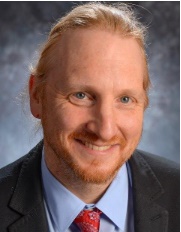 ---
Mishka Terplan is board certified in both obstetrics and gynecology and in addiction medicine. He completed his medical degree at the University of California, San Francisco and his Residency in obstetrics and gynecology at the University of Southern California, Los Angeles County Hospital. After residency, he completed the TECT (Training in Epidemiology and Clinical Trials) fellowship at the University of North Carolina, Chapel Hill where he obtained a Master of Public Health in epidemiology. His primary clinical, research and advocacy interests lie along the intersections of reproductive and behavioral health. He is Associate Medical Director at Friends Research Institute and adjunct faculty at the University of California, San Francisco where he is a Substance Use Warmline clinician for the National Clinician Consultation Center. He is also the Addiction Medicine Specialist for Virginia Medicaid and a consultant for the National Center on Substance Abuse and Child Welfare. Dr. Terplan has active grant funding and has published over 100 peer-reviewed articles with emphasis on health disparities, stigma, and access to treatment. He has spoken at local high schools and before the United States Congress and has participated in expert panels at CDC, SAMHSA, ONDCP, OWH, FDA and NIH primarily on issues related to gender and addiction.
Dr. Terplan has no disclosures.
---
Accreditation Information
The Virginia Osteopathic Medical Association (VOMA) is accredited by the American Osteopathic Association to provide osteopathic continuing medical education for physicians. VOMA designates this program for a maximum of 2 AOA Category 2A CME credits and will report CME credits commensurate with the extent of the physician's participation.
​Grievances regarding program administration and reporting of AOA CME credits will be handled on an individual basis Initially, all grievances should be directed to VOMA Executive Director. Participants with grievances that cannot be resolved will be sent to the AOA Council on CME , 142 East Ontario Street, Chicago, IL 60611.